The official Crunchyroll Discord server provides a fantastic platform for fans to connect and discuss their favorite topics. You can join the Crunchyroll Discord community today and immerse yourself in engaging conversations with fellow anime lovers!
How to Join: To become a part of the Crunchyroll Discord community, simply sign up for Discord and search for the official Crunchyroll server. Once you find it, click the join button to gain access to a world of anime-related conversations and interactions.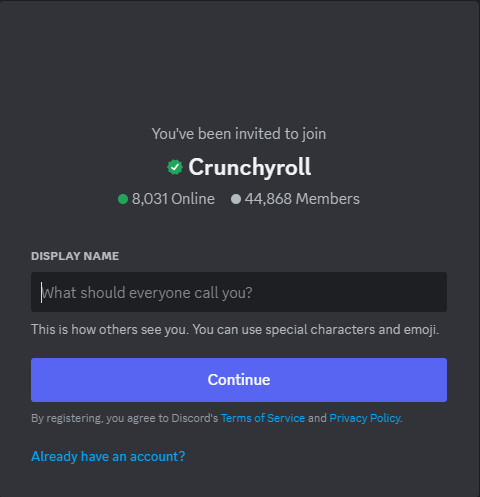 Questions about Discord and Nitro? If you have any inquiries regarding Discord or Nitro, you can find comprehensive information in the Discord site FAQs here. Additionally, make sure to review the eligibility requirements to ensure a smooth experience.





To find more FAQ's and knowledge base questions and answers, access the rest of our knowledge base.
If you still need further help, need something changed regarding your account, or would like to contact us directly, please contact us with the details.